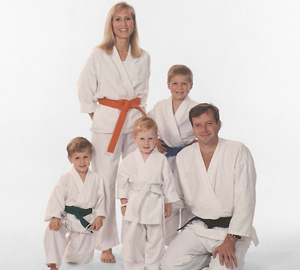 We Make it Affordable to Train as a Family!
The Cellar offers a fantastic family discount. The first member is billed at the normal rate, the next member gets 25% OFF, the third member gets 50% OFF, and the fourth or more to join is FREE!
The Family That Kicks Together, Sticks Together!
Students at The Cellar Gym can start as young as 3.5 years old in our Lil' Ninjas pre-school program. As kids get older they can move into our kids Muay Thai and Brazilian Jiu Jitsu programs. We have classes specifically for teens and a variety of fitness and recreational classes for adults.
Train While Your Kids Train
Don't Forget About our Cardio & Weight Rooms!
The Cellar has a great cardio room with treadmill, elliptical, bike, stair climber, and rowing machine. There is also a large selection of weight equipment and free weights. For just $39/month (Open Gym Membership w/ Family Discount), parents can train at the same time as their kids. Your time is valuable, get a workout in while you wait.