Mecca XIX Muay Thai & MMA Fights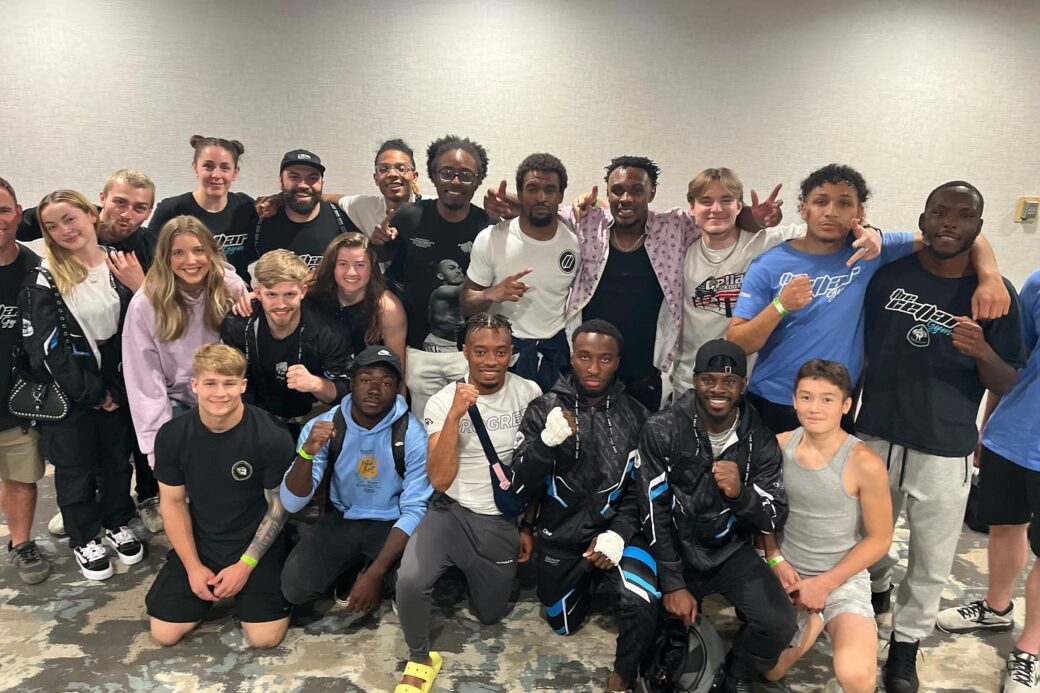 The Cellar Gym had five competitors in action at Ignite Fights' Mecca XIX Muay Thai & MMA fight event on July 8 in Bloomington, MN! Our team had two spectacular victories, received a Fight of the Night award, and brought a ton of great action to the show.
Chine Eze-Sike made his Muay Thai debut on the show. Although he dealt with some adversity and "first fight" challenges, he listened well between rounds and did a great job adjusting as the fight continued. Chine lost by decision, but he had many great take-aways from the fight and will continue to improve.
Derek Varin had an exciting professional fight against a tough local standout. Derek was dominant in the first round and dropped his opponent for an 8-count. Unfortunately, Derek got edged out in rounds 2 and 3, but he and his opponent were awarded Fight of the Night!
Hykeem Green kicked off the night for our MMA team with a very quick head kick KO of his opponent! Hykeem showed great development during this camp, and he was able to showcase his growth with a decisive finish against a tough prospect.
Kendall Sandifer made his MMA debut and made a real statement! He was able to use his superior wrestling to dominate his opponent and get the win by submission in under 1 minute. Kendall's future is bright in this sport!
Xavier Rosenbloom stepped up for a short-notice fight (less than 24 hours notice!) against an accomplished local fighter. Xavier dominated the first round with great striking, incredible wrestling, and top control. However, he made one small mistake in the second round and got caught in a triangle choke. Stepping up short notice is something to be proud of; Xavier showed the room what fighting is really about and we're proud to have him represent this team!